Fast Feet
If you look at the best dribblers and players who are skilled in possession, you will notice they are able to take many steps in all directions quickly. They are able to turn, swivel and change position more easily than the opponents. When your feet are fast you open up a bigger range of moves and maneuvers as you can do more in less time. Having fast feet also greatly improves dribbling and overall foot sharpness, even for defenders you can switch into positions quicker than the opposition attacker.
Foot speed is generally how many little steps you can take in the shortest time, so practicing in your house is easy to start. Running while taking tiny steps, as many as you can, even in ridiculously tight space. Add spins and quick changes of directions in all angles and you have a dangerous and effective player.
Exercises: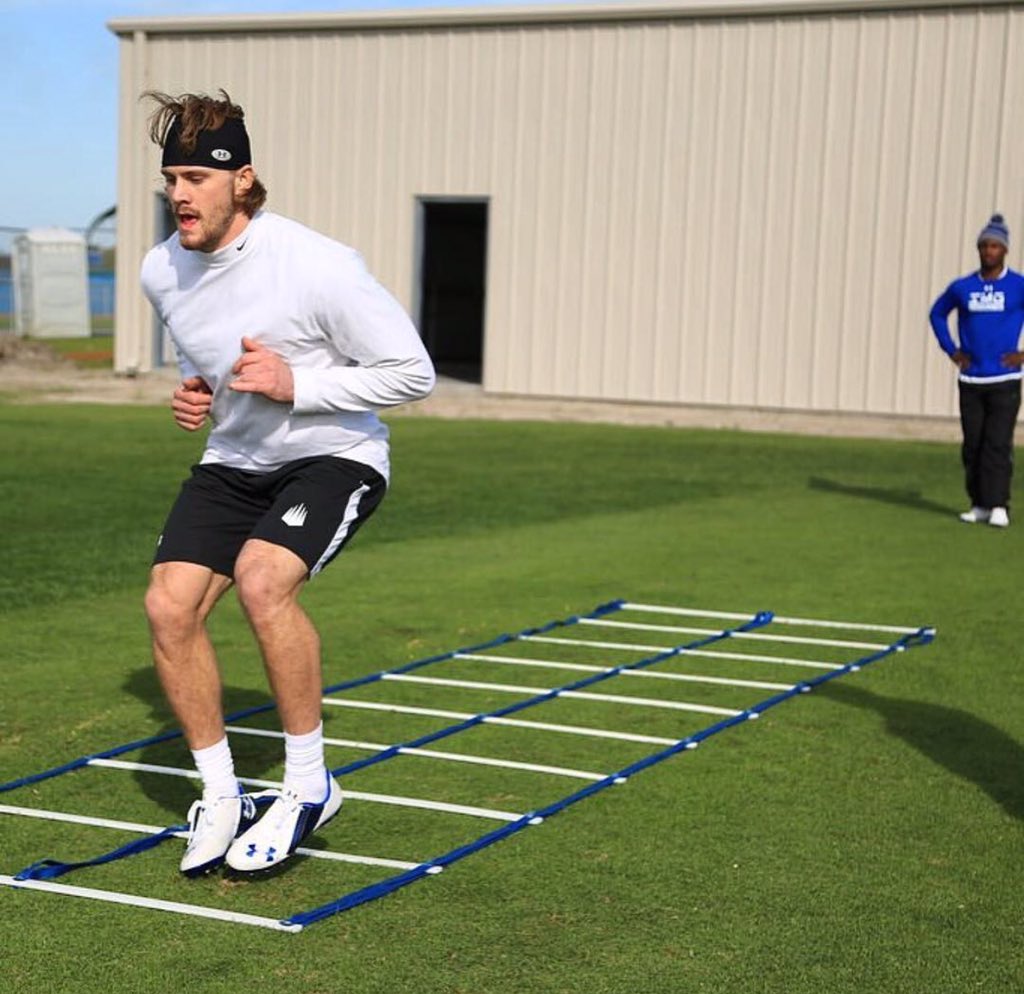 Speed ladder – The fastest way to improve foot speed and control is to employ a speed ladder. They are available cheaply and allow you to do a variety of exercises, many of which are on YouTube.
Dancing – Why not try some fancy footwork dance moves around the house or in a club? Throw on your favourite upbeat soundtrack and try to make the moves as complex as possible, focusing on fast foot switches.
You can also perfect your dribbling with our article on Lionel Messi's Dribbling Tips – A Case Study
If you want to improve other aspects of your overall game, feel free to read my book Total Technique : Football Master which gathers exclusive secrets, tips and drills into one book.